Develop
Curate
Engage
Developing performing arts spaces, curating music programs with local communities and growing engaged audiences.
We work with partners to help develop their community spaces to enable culturally diverse musical concerts to occur with more engaged audiences.
About us
The Music Halls project is a non-profit, grassroots organisation reimaging underused community spaces such as churches and other historic buildings to allow musical concerts to occur with cultural significance.
We Install sound and lighting systems to equip community spaces to be better used. Then run community engagement projects that connect with local audiences, co-creating arts program appealing to the many.
We focus on cultural infrastructure development and placemaking projects working in partnership with local communities curating relevant music programming appealing to local and national audiences.
Develop Sound. Light. Streaming. We help venues get it right.
These are the building blocks of engaging experiences. And we work with industry leaders of sound and lighting systems to ensure you are reaching the widest audience possible, with high quality productions.
Curate Are you looking for great artists to perform in your space?
We work with a vast roster of artists, promoters, and agents. Using our network, we help spaces like yours build a programme that drives up audiences' attendance numbers.
Engage For grassroots venues to thrive, they need to connect with their local communities.
We work with you to design bespoke music programmes that engage with regular event attendees and also under-represented groups and communities, ensuring the offer is highly accessible.
Case Study In Development
St Mary's Walthamstow
We helped secure £1.6million (Matched to £3.3million) Heritage Grant, to turn St Mary's Walthamstow into a world-class performing arts centre. Here we've worked closely with Music Venue Trust and d&b audiotechnik securing a Grassroots Live Music fund from the Arts Council, to completely overhaul its production offer. This was the only medium capacity venue in Waltham Forest & it's critical that we upheld high production values so that residents, visitors and streamers have a cutting edge venue to experience excellent art, making the borough vibrant, inclusive and a happier place to live.
Curate entertainment that connects with your audience
St John's Leytonstone
We were asked by the leadership at St John's to install a brand-new sound system and consult on their lighting design. We were then later that year able to bring a program of arts Curacion that directly linked with the current power of culture within Waltham Forest. Through this Curacion we are able to work with a list of artists such as Damon Alburn and have them work with and perform next to young people from local colleges.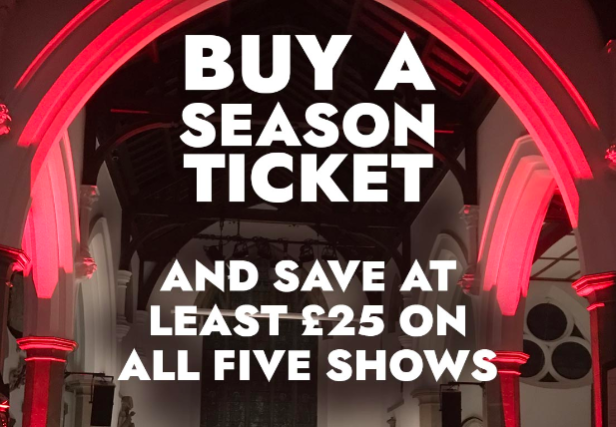 BUY SEASON TICKET
St Mary's Music Hall
Fri 20 October 2023
Buy tickets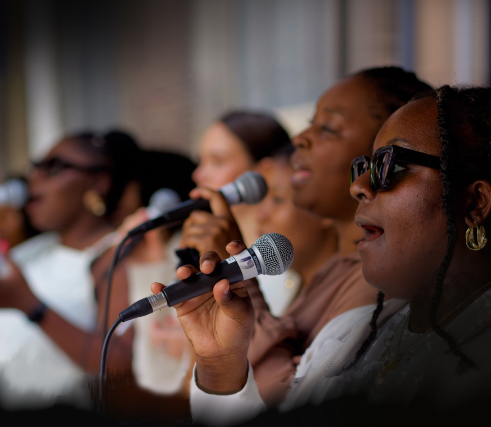 Soul Sanctuary Gospel Choir
St Mary's Music Hall
Thu 14 December 2023
Buy tickets
"It has been a great privilege for St Mary's to be at the very beginning of the Music Halls journey. St Mary's Music Hall has been a place of beautiful music, warm hospitality and genuine community for over three years. We have been proud to host musicians of exceptional talent and to be a place where the stories of diverse communities can be told and celebrated."
Revd Vanessa Conant, Rector, St Mary's Walthamstow