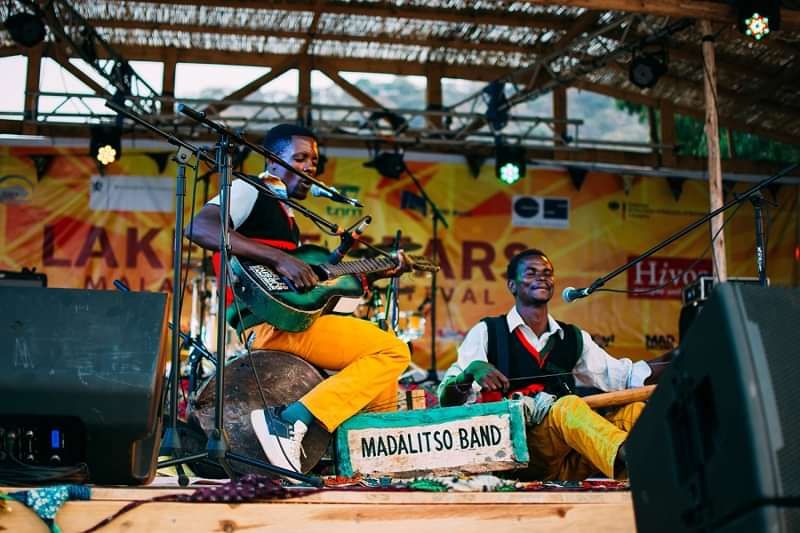 Music Halls Project presents:
Madalitso Band / Makadem
Entry Requirements: Under 14s accompanied by adult. Doors at 6:30 pm, music starts at 7:30 pm
Music Halls Project and Lake of Stars join forces to present a night of live music from East Africa.
Traditional duo Madalitso Band play authentic, rhythmic music from Malawi combined with a raw stage energy to make you clap, dance and smile. In less than two years the two piece have gone from busking on the streets of Lilongwe in their home country to being featured on BBC Africa and playing renowned international festivals including Lake of Stars, Roskilde, Sauti Za Busara and soon to be WOMAD.
The acclaimed Kenyan troubadour Makadem is a specialist in Benga music, the style that is arguably the most distinctive sound to have come out of Kenya's 70 years of creating urban music. Benga spread from the shores of Lake Victoria in the west where Makadem was born. His music is full of tradition with a lot of story telling. Mixing African traditional instruments, like Nyatiti, Orutu, Ohangla, Kalimba with electric bass and guitar and keys, or using the Calabash and Bunde along with the modern drumset, creates surprises in his sound and show.