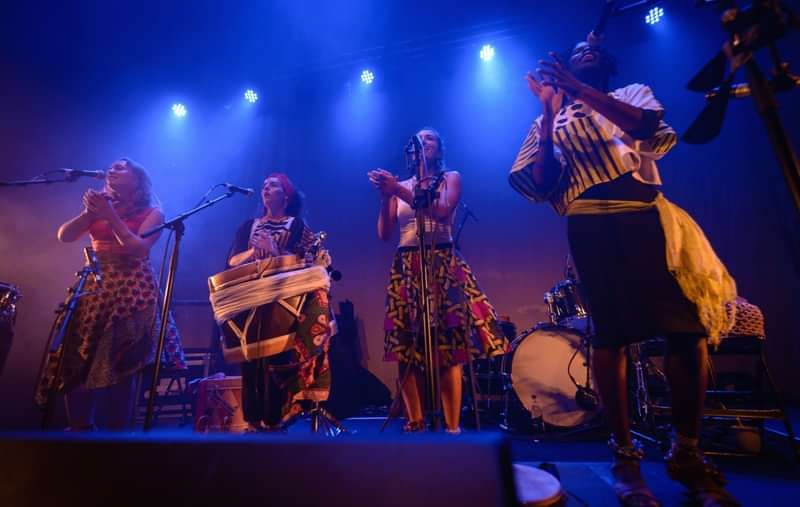 Music Halls Project presents:
Let Drum Beat
Inês Loubet
Entry Requirements: Under 14s accompanied by adult. Doors at 6:30 pm, music starts at 7:30 pm
All-female Brazilian quartet Let Drum Beat perform exhilarating percussion and vocal original compositions in Brazilian Portuguese and indigenous Tupi Guarani languages.
Their compositions meld languages with Afro-Brazilian percussion grooves, melodic instruments, energetic rhythms, vocal melodies and spontaneous dance.
Watch them performing live here.
Inês Loubet
Inês Loubet is a singer / songwriter / multi-instrumentalist who's music blends different styles of Brazilian and West African music, reflecting her Portuguese / Angolan heritage. As well as playing percussion and guitar, Loubet has been developing her own sound with strong influences from her Jazz training at the Guildhall School of Music & Drama in London with her global roots. She performs in an ever-expanding range of projects, from Portuguese and Brazilian folk music, Jewish Jazz - singing in English, Portuguese, Ladino, Hebrew, Creole and Spanish to more contemporary outlets - often using her voice as an instrument.