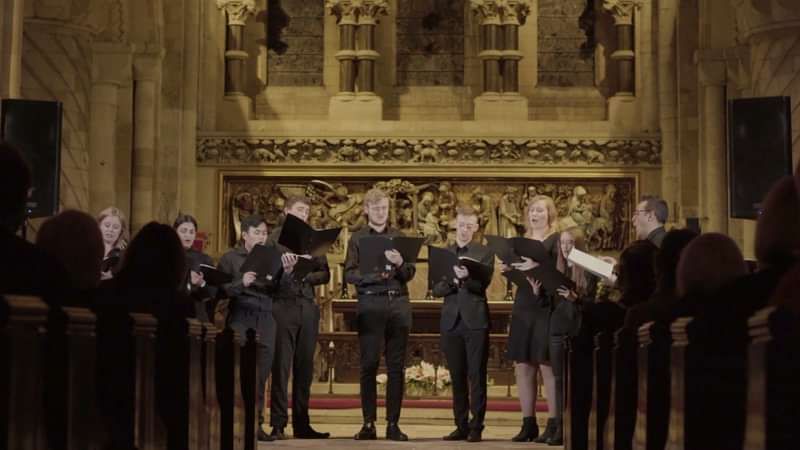 Music Halls Project presents:
Choral Dub
Entry Requirements: Under 14s accompanied by adult. Doors at 6:30 pm, music starts at 7:30 pm
The brainchild of John Collins, producer of The Specials iconic Ghost Town track, Choral Dub is a fusion of renaissance choral music with dub reggae.
Blending choral works by composers such as Thomas Tallis performed live by classically trained singers with Collins' dub reggae arrangements and mixes, these seemingly disparate genres from totally different epochs and cultures have a surprising amount in common. Together, each is shown in a new light.
"I started my Local Records label back in 1978 during the independent record label boom", says Collins, "recording with local singers and musicians in my front room in Tottenham. We were all inspired by the great reggae records coming over from Jamaica at the time. Earlier, in the 60s, I had a Saturday job in a record shop that stocked Blue Beat, Melodisc and Island records. Over the years it was interesting to hear the music morph from ska to dub reggae (and beyond).
Hymns and the Sung Mass were both of interest to me at school but it was only in recent years that I joined a choir and took a deeper interest in choral music. DJs and dance producers have 'sampled' all kinds of music and set it to a drum beat but I was curious to see if I could make a reggae arrangement to fit with a complete vocal score rather than simply sample a small part of it. Tallis's Salvator Mundi was one of the first I tried and it worked very well, inspiring me to try more."